Nine years ago today, then-President Barack Obama signed his first piece of legislation into law: the Lilly Ledbetter Fair Pay Act. The law restored working women's right to sue over pay discrimination. Its namesake, Lilly Ledbetter, had challenged her employer in court after discovering that her male colleagues were being paid thousands per year more than her.
Despite this important progress, working women continue to be paid less than their male colleagues. At a time when women are standing up everywhere from the workplace to the ballot box, it's time to eradicate pay discrimination once and for all.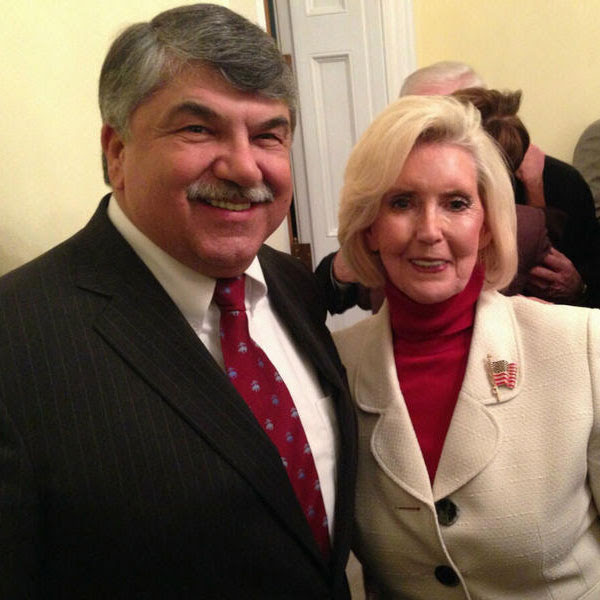 AFL-CIO President Richard Trumka and Lilly Ledbetter
---
Message of the Day—Justice for Working Women
The fight for justice in the workplace took a major step forward nine years ago. But our work is far from over. Today, women continue to face discriminatory pay practices—and the problem is even worse for women of color:
Women overall make 80 cents on the dollar.
African American women make 63 cents.
Native American women make 59 cents.
This outrageous pay disparity doesn't just hurt women. Some 40% of working women in the United States are the sole breadwinners for their families. When they face discrimination on the job, their loved ones suffer as well.
The AFL-CIO is fighting to close the pay gap. The first step is collecting and releasing data on gender pay discrimination. When employers can't hide their despicable actions, we can effectively fight to end them.